Chairman's Letter
Dear Stakeholders,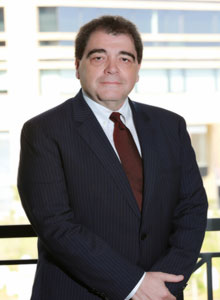 The Lebanese banking sector in 2017 demonstrated again its resilience and capabilities within economic and political environments that were full of challenges. These challenges were not only Lebanese-born, but were driven substantially by regional and global crises that left a severe and potentially long-lasting impact on our economy. BCN, and thanks in most part to the support of its staff and its shareholders, was able to successfully maintain its focus on delivering on our strategy of conservative fiscal management and opportunistic growth.
Although the Lebanese economy continued to grow in 2017 at a slower pace than expected, the outlook for 2018 and beyond is stronger. The parliamentary elections in May 2018 demonstrated the success of the Lebanese democratic model and are sure to deliver a boost and enhancement to the consumer confidence in our economic and political systems. In addition, the commitment of the political establishment to move faster in developing our energy resources through the assignment of gas and oil exploration contracts with global petroleum companies will demonstrate the strength of future public economical capabilities. We need also to consider the favorable impact of the 3 world conferences that are scheduled in 2018 that are designed to lobby for a financial support program for Lebanon. We are therefore modest in declaring that we are bullish on the Lebanese economy, and that we are believers in the opportunities that will be made available to Lebanon, the banking sector and to our Bank.
I am proud of the continuous development in our compliance and risk management capabilities. We have met all regulatory reporting and operational requirements. We are moving ahead in identifying and developing and implementing, no later than the 3rd quarter of 2018, a strategic transformation project focused around a new core banking system that will yield resources which will differentiate our Bank within our industry. Not only are we planning to improve our operational and control procedures and systems, we are especially focused on developing specific product development capabilities that undoubtedly will allow us to better respond to the market demands and needs.
The banking sector remains a pillar of the Lebanese economy, supporting both the private and public sectors. We intend to be a key player within our industry, not measured only by market share growth, but acknowledged as a market leader in innovation, service and client responsiveness.
I thank again our clients for their confidence in BCN, my colleagues for their unwavering commitment to our institution, and our shareholders for their support and endorsement.
Mohamad Bashar El Zein
Chairman – General Manager